Management of R&D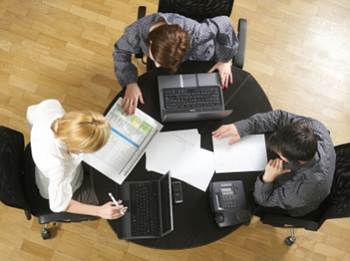 Division of Management of R&D of IZNAB Sp. z o.o. provides the tools and information to improve the operational performance of R&D&i. We combine in excelent way: by capturing, analyzing and leveraging management information and providing leaders with greater insight into how they can best bring new solutions to clients, we strive to improve decision making across R&D&i. A key area of focus for us is to provide objective analytic information that facilitates the development of the overall R&D strategy with identified areas for continuous improvement.

We provide strong project management and planning to ensure delivery of the pipeline across both research and development. Through a project manager appointed to each team, we offer project leadership accountable for the operational planning and execution of our programs. We also manage the product development and commercialization governance process in direct support of key R&D and commercial leaders. In addition, a strategic resource management group partners with the project managers and the functional leaders across R&D to ensure resources are optimally allocated across the projects. This integrated planning and resource management capability has contributed to our success.


Our group also tracks and analyzes strategic trends in R&D performance such as cycle times, success rates and other key benchmarks, enabling senior leaders to make better decisions more quickly, identify opportunities for improvement and drive greater value for the company. In addition, we provide comprehensive reporting on the pipeline from compound-specific progress, risks and milestones to portfolio-level progress and future planning.

To be successful we need to be knowledgeable about the full range of issues and opportunities across R&D and understand how our work helps further the company's overall R&D strategy and objectives.